Powered by Popcorn, we take a closer look at the week's box office winners and losers. As your resident prognosticator, we'll also share some of our predictions for the coming week.
In A

Pieshell

Nutshell
Winner(s):
Pay Day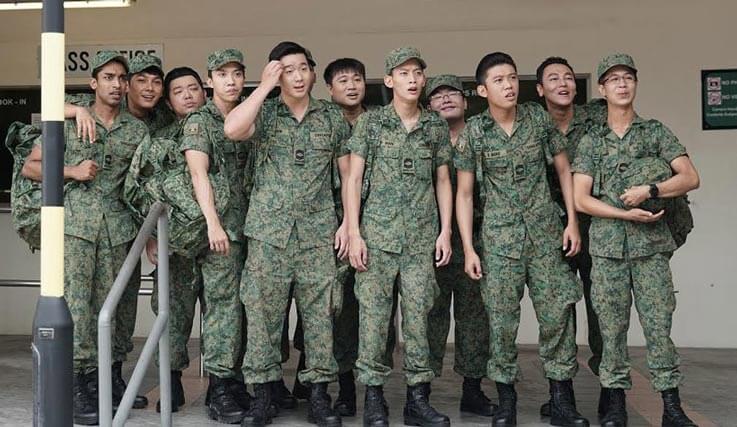 Photocredit @ mm2 Entertainment
Like an officer during field camp, Ah Boys To Men 4 appeared from its guise and snatched the rifle from an unwitting Thor: Ragnarok. But instead of a rifle, it's the box office crown. The Jack Neo-directed fourth instalment of the NS saga opened to a huge $1.9 million, proving that audiences are clearly not bored of the Ah Boys yet.
Loser(s):
Get Off My Lawn
Photocredit @ Paramount Pictures
Suburbicon (26% Rotten, 4.8/10)? More like Su-bore-bicon or Su-bomb-bicon. The star-studded crime comedy boasts some fantastic talent, including Matt Damon, Julianne Moore, Oscar Isaac, and the prolific writing duo Joel and Ethan Coen. Sadly, it's now being labelled as director George Clooney's worst film to date. This misguided mess grossed only $31,500 and debuted at a terrible 11th place.
Prediction(s):
All In
Photocredit @ Warner Bros. Pictures
Move aside Avengers, it's time for the Justice League. Even though a number one spot is inevitable, DC's superhero team-up faces stiff competition from Ah Boys To Men 4 and Thor: Ragnarok, in which both films will have a salient effect on how much money it eventually makes. Regardless, it looks surely set to continue the positive trend laid by Wonder Woman.
Other new releases include thriller All I See Is You, Thai horror The Promise, and local drama The Kid From The Big Apple 2: Before We Forget.
*All numbers are in estimates.
Download the Popcorn app to get notified when that blockbuster you've been waiting for opens in cinemas. Stay on top of upcoming releases by subscribing to our weekly newsletter here. Also, follow us on Facebook and Instagram for more daily updates.