Guns, soldiers and a tagline to match its machismo, Netflix's Triple Frontier has all the makings of a classic heist movie.
But for viewers who are expecting another Expendables-style shoot-em-up, be prepared to have your mind blown. Because according to the star-studded cast of the upcoming action thriller, there's going to be more than just a few surprises along the way.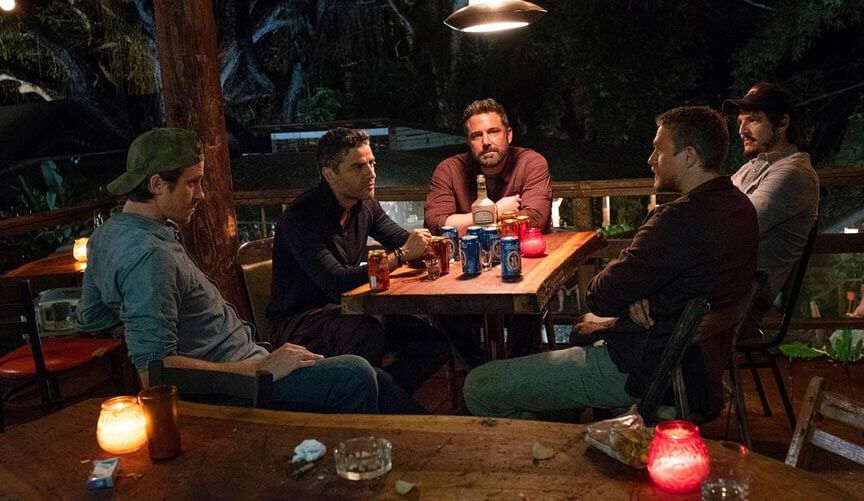 Hollywood hunks Ben Affleck, Charlie Hunnam and Garrett Hedlund, along with producer Chuck Roven, were in Singapore for the first time last Friday for a press conference at Marina Bay Sands, followed by a fan event later that evening. During the press conference, they shared some very interesting anecdotes during filming, while also expounding the qualities that make Triple Frontier truly different and authentic.
"On one level, it's a very exciting, tension-filled, action heist movie with a lot of interesting and cool stunts. Underneath that is really a character story of these professional soldiers who are special operatives for many years, bonded together quite closely, who now take a mission that is outside of what they usually do and is morally questionable. It's also a parable about war and military intervention," Affleck said.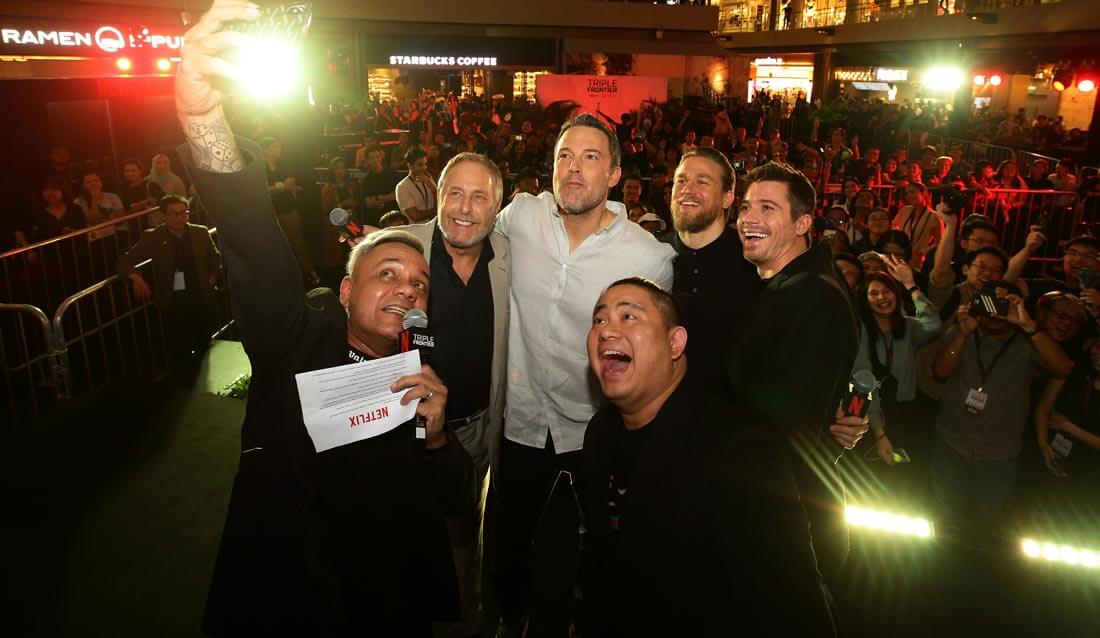 For the cast, who underwent training from real vets, it was incredibly important to emphasise a collective mindset, that despite the obvious male presence, it's not a movie about hierarchy and being the alpha.
Hunnam said: "One of the big themes of the film is community and inter-reliance within a brotherhood, and part of that is being responsible for each other's lives. That's the thing that you hear time and time again from these soldiers that in a moment's notice, are willing to lay down their life for their brother."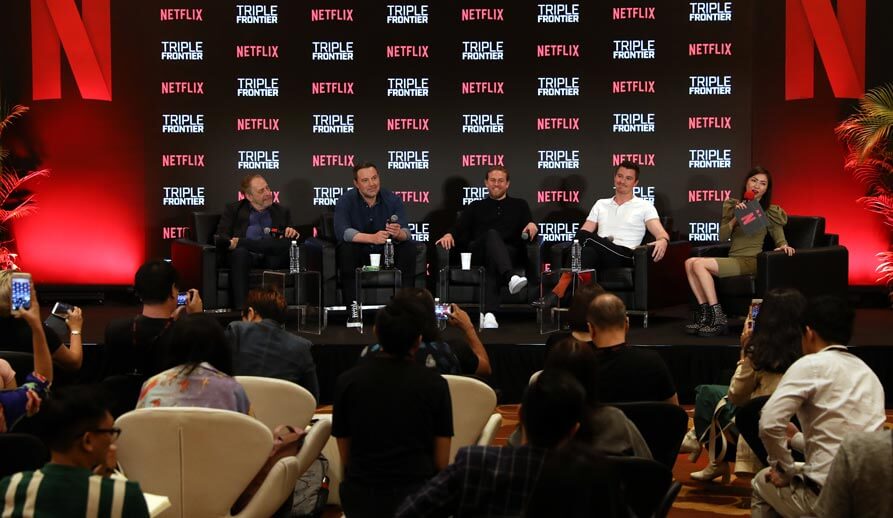 To add to the realism, Roven also revealed that a lot of Triple Frontier was filmed on location and not on a sound stage, which involved having to deal with unpredictable outdoor elements.
"You're going to enjoy the film when you see it. Extremely entertaining. It's tense and suspenseful but also has some really nice emotional moments. At the end of the day, you'll be happy that you spent that time."
A group of former Special Forces operatives (Ben Affleck, Oscar Isaac, Charlie Hunnam, Garrett Hedlund and Pedro Pascal) reunite to plan a heist in a sparsely populated multi-border zone of South America. For the first time in their prestigious careers these unsung heroes undertake this dangerous mission for self instead of country. But when events take an unexpected turn and threaten to spiral out of control, their skills, their loyalties and their morals are pushed to a breaking point in an epic battle for survival. Directed by Academy Award® nominee J.C. Chandor (Margin Call, All Is Lost, A Most Violent Year) and co-written by Chandor and Academy Award® winner Mark Boal (The Hurt Locker, Zero Dark Thirty).
Photocredit @ Netflix
Triple Frontier will be available on Netflix on 13 March 2019.
For more Triple Frontier trailers and updates, follow us on Facebook and Instagram.
---