After last year's Transformers: The Last Knight flopped both critically and financially, it became increasingly clearer that the Transformers franchise was in need of a major upgrade.
Enter the little beetle that could.
Helmed by Travis Knight, the CEO of Laika Studios best known for Kubo and the Two Strings, ParaNorman and Coraline, Bumblebee marks a radical shift of gears for the robots in disguise.
Not only is it the first Transformers movie not directed by Michael Bay, Bumblebee will also be a smaller scale adventure designed to recapture the spirit of its animated roots. In this stripped-down spinoff, Bumblebee the Autobot finds himself on the run in the year 1987 and finds refuge in a small junkyard, where a teenage girl named Charlie takes him in.
If Bumblebee delivers a much-needed win for Paramount, it will be the first step in the studio's ambitious plans to expand (and reboot) the Transformers franchise, which includes a potentially attractive crossover with G.I. Joe.
Now that online reviews are beginning to roll in, let's find out what the critics have to say about one of the biggest releases of the year:
What Do The Critics Say?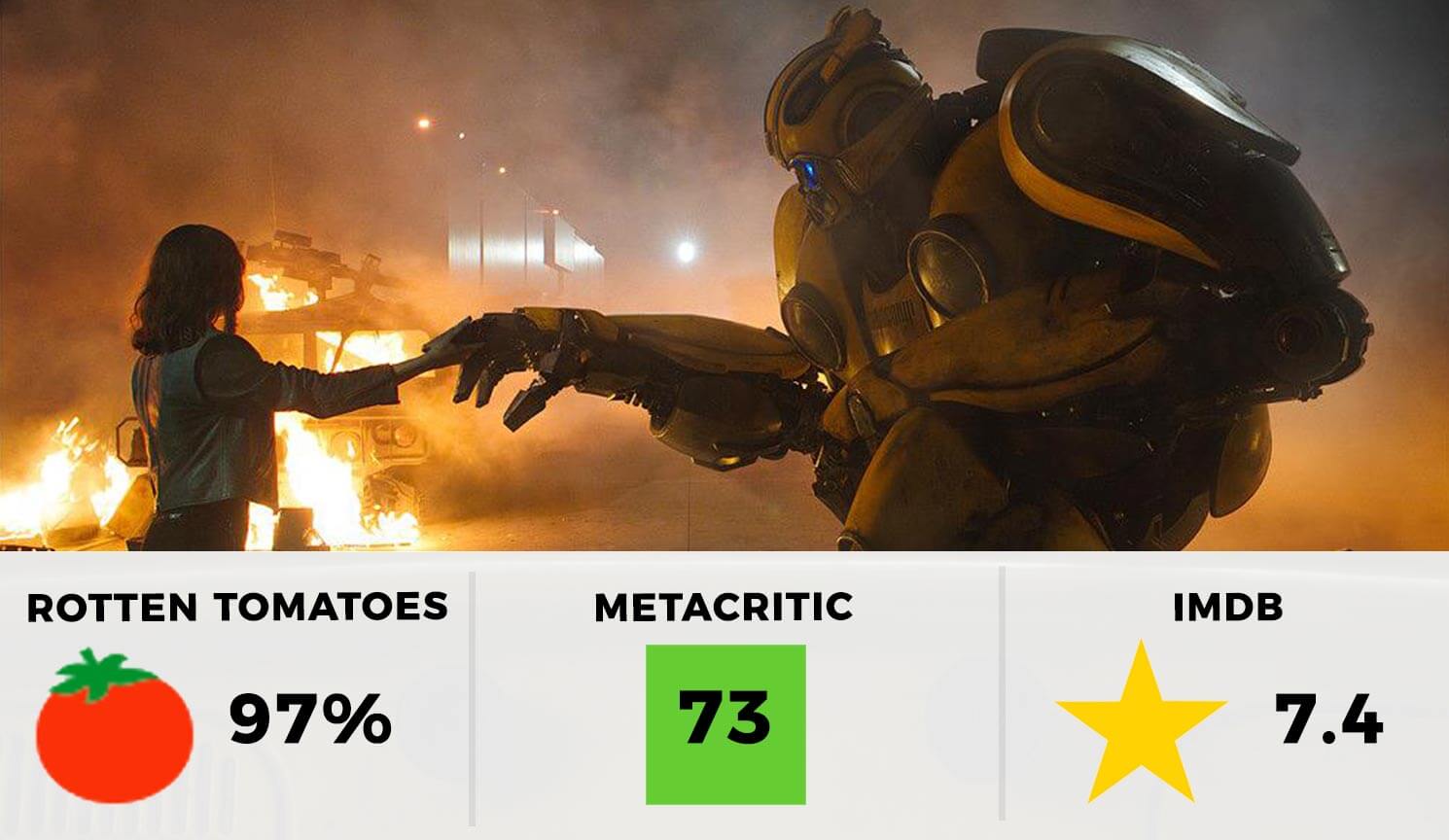 Hot Off The Twitterverse
Top Transformers Movies Average Ratings (RT + MTC + IMDB):
1. Bumblebee - 81
2. Transformers - 63
3. Transformers: Dark of the Moon - 47
4. Transformers: Revenge of the Fallen - 38
5. Transformers: Age of Extinction - 36
6. Transformers: The Last Knight - 32
Photocredit @ Paramount Pictures
Bumblebee opens in cinemas on 20 December 2018.
For more Bumblebee trailers and updates, follow us on Facebook and Instagram.
---