"What's my purpose in life?"
"Is less really more?"
"Why am I not happy?"
If these are the type of questions that keep you anxious before bedtime, we've got some great news for you!
Organised by Happiness Initiative and with the support of the National Youth Council and Our Singapore Fund, the Happiness Film Festival is the world's first film festival promoting happiness, dedicated to thought-provoking conversations and experiences that will help you turn those frowns upside down.
---
---
Happiness Through Film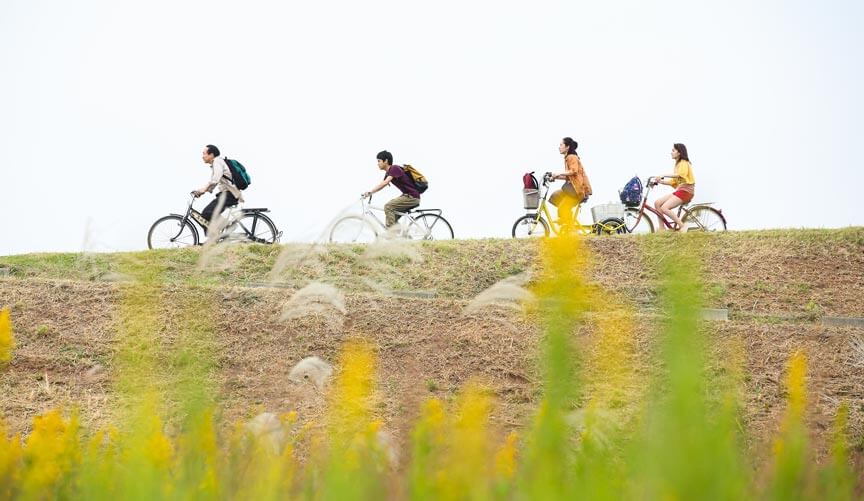 Taking place from 20 - 24 March at The Projector, *SCAPE and Aliwal Arts Centre, the inaugural edition of the festival will feature 6 films from 4 countries - USA, Japan, Taiwan and Denmark. Each film explores an aspect of well-being, such as "Fear of Failure", "Meaning & Purpose" and "Family & Technology", and will be followed by a post-screening dialogue with a panel of expert speakers.
Opening the Happiness Film Festival is A Brave Heart: The Lizzie Velasquez Story, a powerful documentary about Lizzie Velasquez, egregiously labelled the "The World's Ugliest Woman", who overcame cyber-bullying to become a well-known motivational speaker. Co-presented by the Singapore Committee for UN Women, Singapore Kindness Movement and Twitter, the dialogue will explore themes of resilience and kindness.
The festival will also explore what it means to be happy from the perspective of other countries. Finding Hygge, an inspirational documentary originating from one of the world's happiest countries, will explore the popular Danish concept of creating joy and cosiness in life's everyday moments. The film will be co-presented by AirBnb and will feature a talk by a representative from the Embassy of Denmark.
Happiness Experiences
The Happiness Film Festival will also host ancillary events happening before and during the film festival, including the fifth edition of Screwed Up Moments, where various speakers will gather to share about their failures in life, and the Happiness 101 experiences, where Happiness Initiative will introduce the science of happiness and identify the steps to discover meaning and purpose in life.
---
---
Happiness Film Festival
The Projector, *SCAPE & Aliwal Arts Centre
20 March – 24 March 2019
For more information, visit the Happiness Film Festival official website.