For a project with ostensibly big, Robin Williams-sized shoes to fill, it looks like Jumanji: Welcome to the Jungle has emphatically emerged from the lion's den to tame its first round of reviewers.
The social media embargo for the sequel to the beloved 1995 original has been lifted and the reviews are in – it's good! Critics who have seen the movie have been sharing early reactions on social media, and the consensus is that it'll be a fun flick for the whole family.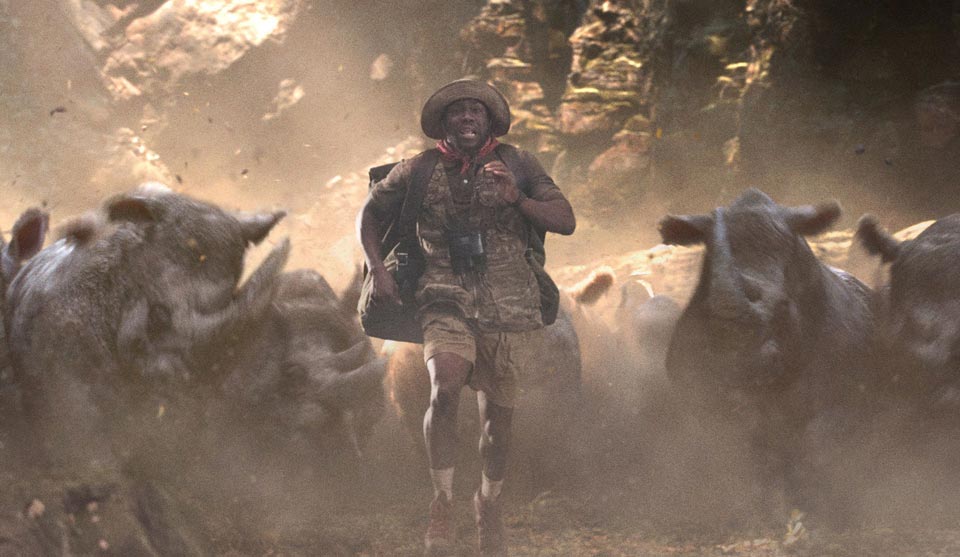 With most of the praise being heaped on the action, humour and cast, the film doesn't look it'll have much of a problem navigating a tricky holiday season, which also sees the release of Star Wars: The Last Jedi, Bleeding Steel and Pitch Perfect 3.
Reuniting Central Intelligence co-stars Dwayne Johnson and Kevin Hart, with Jack Black (Goosebumps), Karen Gillian (Guardians of the Galaxy) and Nick Jonas rounding up the talent, Jumanji: Welcome to the Jungle is set 20 years after the events of the first film and follows four teenagers who must play as their avatars after getting sucked into the infamous board game.
Photocredit @ Sony Pictures Entertainment
Jumanji: Welcome to the Jungle opens in cinemas on 21 December 2017. Download the Popcorn app here to add this film into your watchlist and we'll notify you when tickets are on sale.