Spanning two weekends from 19-21 and 26-28 April at the Singapore Turf Club, the Shilin Night Market by Invade is a unique opportunity to experience the sights, smell and sounds of the iconic Taiwanese night market right here in Singapore! Brought to you by the folks behind Artbox Singapore, this promises to be real extravaganza! Adding to the whole experience will be Popcorn Pop-Up Cinema with a slate of classic Taiwanese films.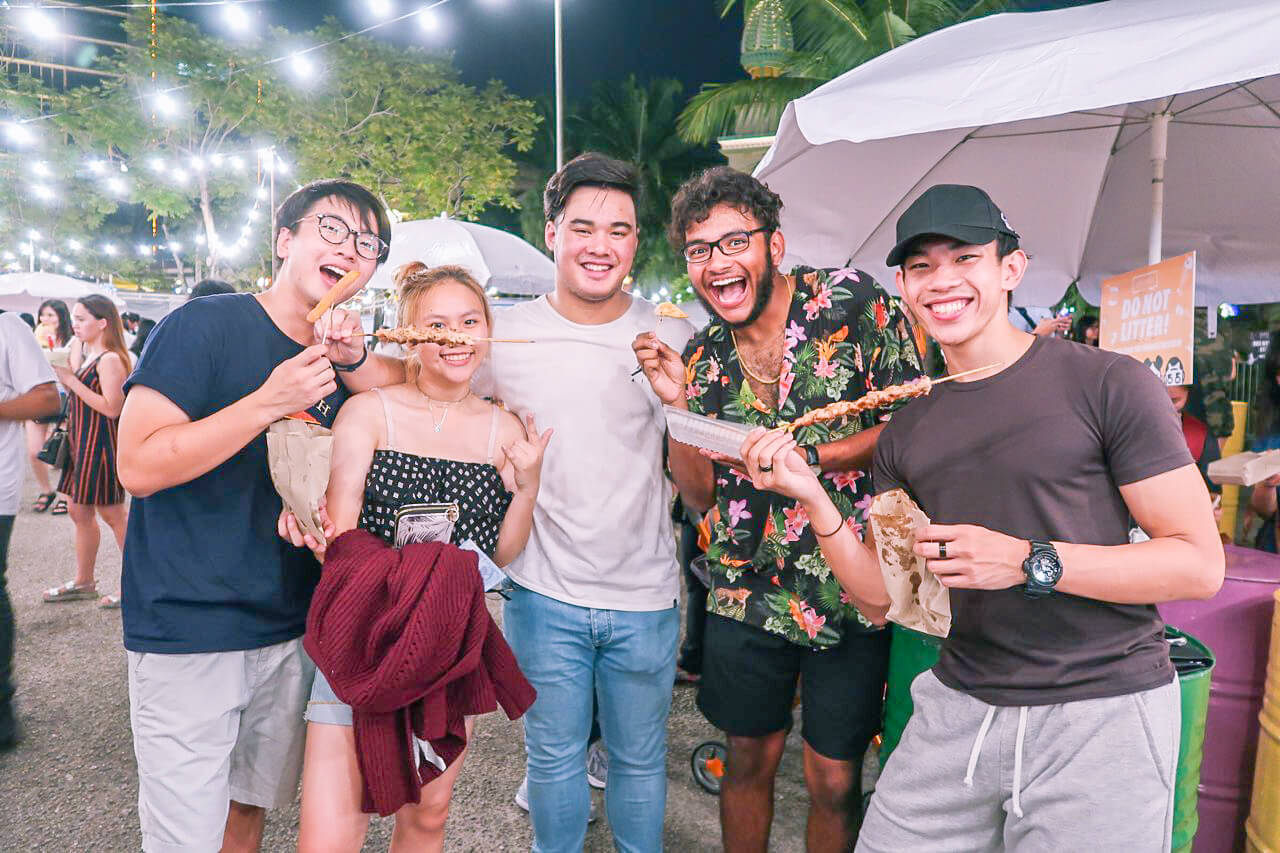 From live music to impressive lantern displays, the Shilin Night Market is an opportunity to sample the Taiwanese nightlife before taking that inevitable trip over. With free admission, as well as convenient shuttle services, expect your weekends to carry a distinctive cultural flair!
Eat
Call it the Singaporean way, but the first step to acquainting with just about any culture is getting the measure of their delicacies. Steadily gaining popularity over the last few years locally, the variety of Taiwanese delights promises to be as vast as the 200,000 square feet layout of the night market! With five dining zones strategically placed across the event, dining at the Shilin Night Market is not only convenient, but also done in style with Airmocks.
Shop
No Asian nightlife experience is complete without the hustle and bustle of a teeming shopping district. Boasting participants from Singapore and Taiwan, expect a wide range of products by the event's official brand partners as well as creative makers from both nations.
Play
Find something familiar amidst this foreign exhibit with nostalgia-inducing arcade booths and carnival games. If you're looking to do something productive, catch a glimpse of your future or begin building your pop star career with the Power K! karaoke booths. Alternatively, throw on a layer of meaningfulness to your evening and leave a supportive message on lanterns for the many people supported by the Make-A-Wish Foundation!
Fun
From hundreds of lanterns to the Instagram darling windmill forest, the Shilin Night Market promises to be teeming with fun activities. But if it's more Taiwanese culture you're looking for, make your way to the FREE outdoor screenings cinema by Popcorn Pop-Up Cinema.
If you love movies, you won't want to miss these specially curated Taiwanese films such as Black & White: The Dawn of Justice & Eat Drink Man Woman to complete your cultural immersion. So bring along your friends and family for an enjoyable & Instagram worthy movie night at the Shilin Night Market!
Screening Schedule:
IMPORTANT: Screenings may be cancelled in cases of heavy rain or strong winds. Please RSVP on our FB event page to receive weather updates!
19 Apr (Fri): Black & White: The Dawn of Justice 痞子英雄首部曲:黎明再 [RSVP Link]
20 Apr (Sat): At Cafe 6 六弄咖啡馆 [RSVP Link]
21 Apr (Sun): Eat Drink Man Woman [RSVP Link]
26 Apr (Fri): The Fierce Wife Final Episode 犀利人妻最終回:幸福男·不 [RSVP Link]
27 Apr (Sat): At Cafe 6 六弄咖啡馆 [RSVP Link]
28 Apr (Sun): Black & White: The Dawn of Justice 痞子英雄首部曲:黎明再起 [RSVP Link]

Shilin Night Market 2019
Singapore Turf Club
19 - 21 April 2019 & 26 - 28 April 2019
Fri - Sun: 3pm to 11pm