Since Warner Bros. made its comic book bow with Man of Steel five years ago, things to say the least have not been exactly smooth sailing. With the exception of Wonder Woman, it was pretty clear that they had a lot of catching up to do to turn the tide against the Marvel Cinematic Universe (MCU).
With Aquaman, eager fans will be looking to DC's oceanic superhero to right the ship.
Set after Justice League, Aquaman deep dives into the origin story of half-human, half-Atlantean Arthur Curry as he finds himself caught between the surface world and the underwater Atlanteans who are ready to revolt. To prevent an all-out war, he must confront his past and become who he was born to be... a king.
Now that online reviews are beginning to wash up, let's find out what the critics have to say about one of the biggest releases of the year:
What Do The Critics Say?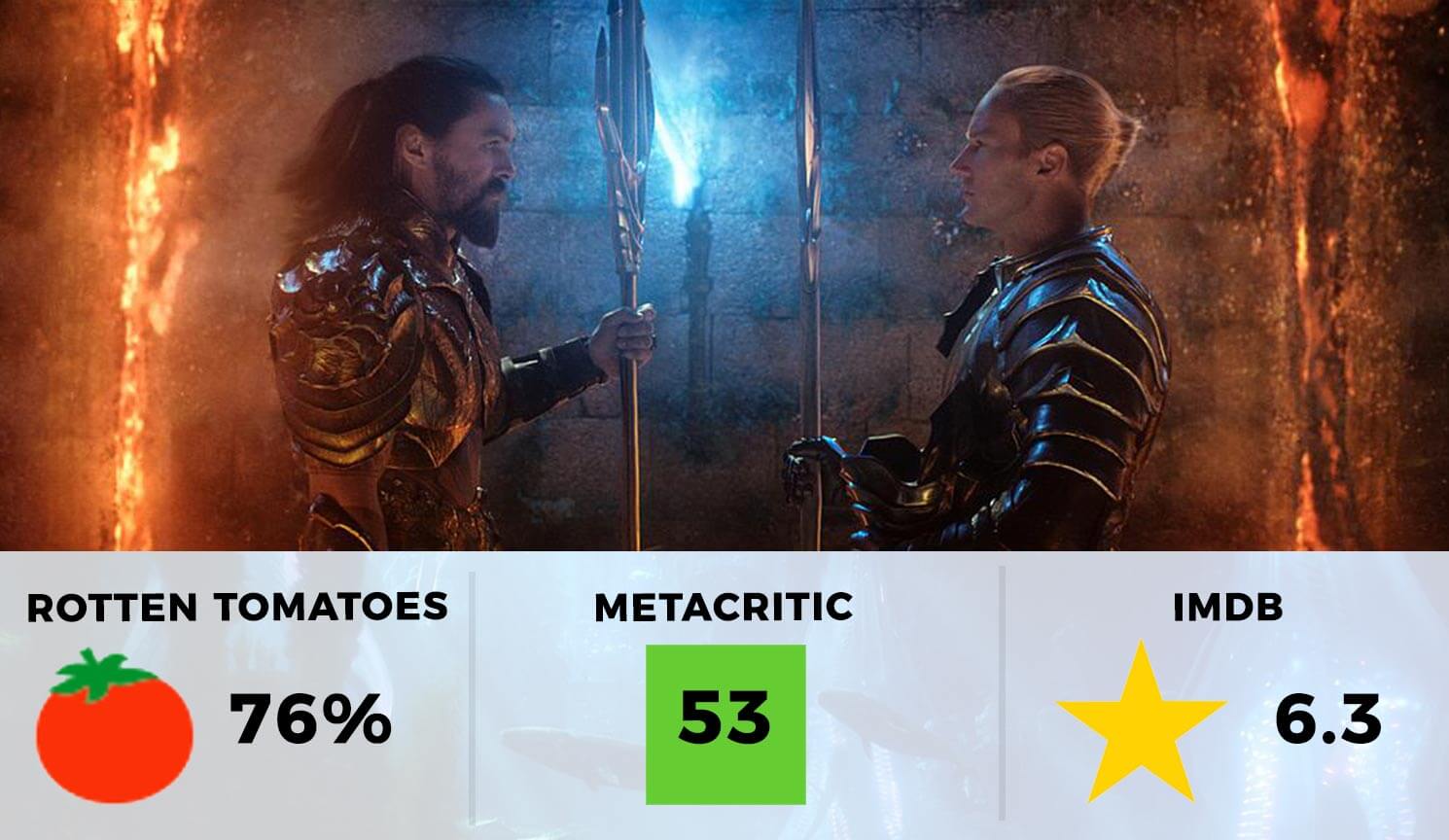 Hot Off The Twitterverse
Top DC Movies Average Ratings (RT + MTC + IMDB):
1. Wonder Woman - 82
2. Aquaman - 64
3. Man of Steel - 58
4. Justice League - 46
5. Batman v Superman: Dawn of Justice - 40
6. Suicide Squad - 38
Photocredit @ Warner Bros. Pictures
Aquaman opens in cinemas on 13 December 2018.
For more Aquaman trailers and updates, follow us on Facebook and Instagram.
---