Hold on to your butts!
The larger-than-life dinosaurs of Jurassic World: Fallen Kingdom are making their way down to Singapore this June holidays and this is your chance to get up close and personal with these majestic creatures thought to be long extinct… until now!
Claw your way to Plaza Singapura from 25 May – 17 June and bask in the wonders of a multi-sensorial prehistoric adventure with a feast of exciting activities for everyone – pet raptors not included.
Here's what you can expect at the roar-tastic Jurassic World: Fallen Kingdom Adventure:
Life-Size Velociraptor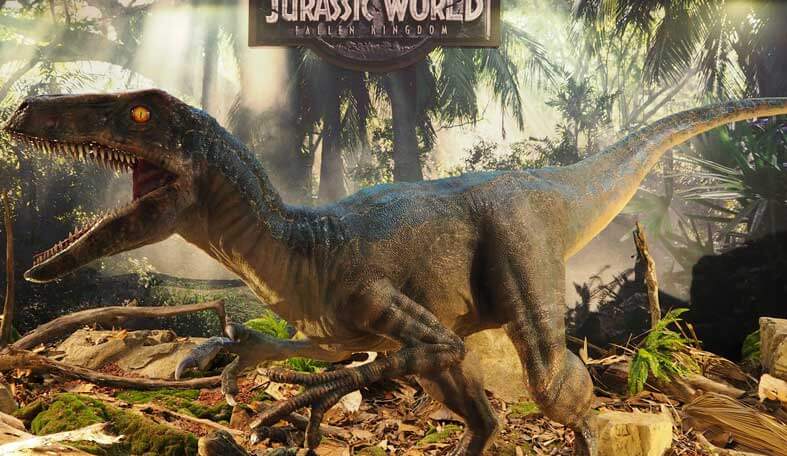 Meet and greet the startlingly realistic sculpture of Blue, the only surviving Velociraptor of Jurassic World. Standing at 1.83m tall and weighing 170kg, this is as close as you can get to a real dinosaur. Just don't stray too close or it'll bite!
Virtual Reality Experience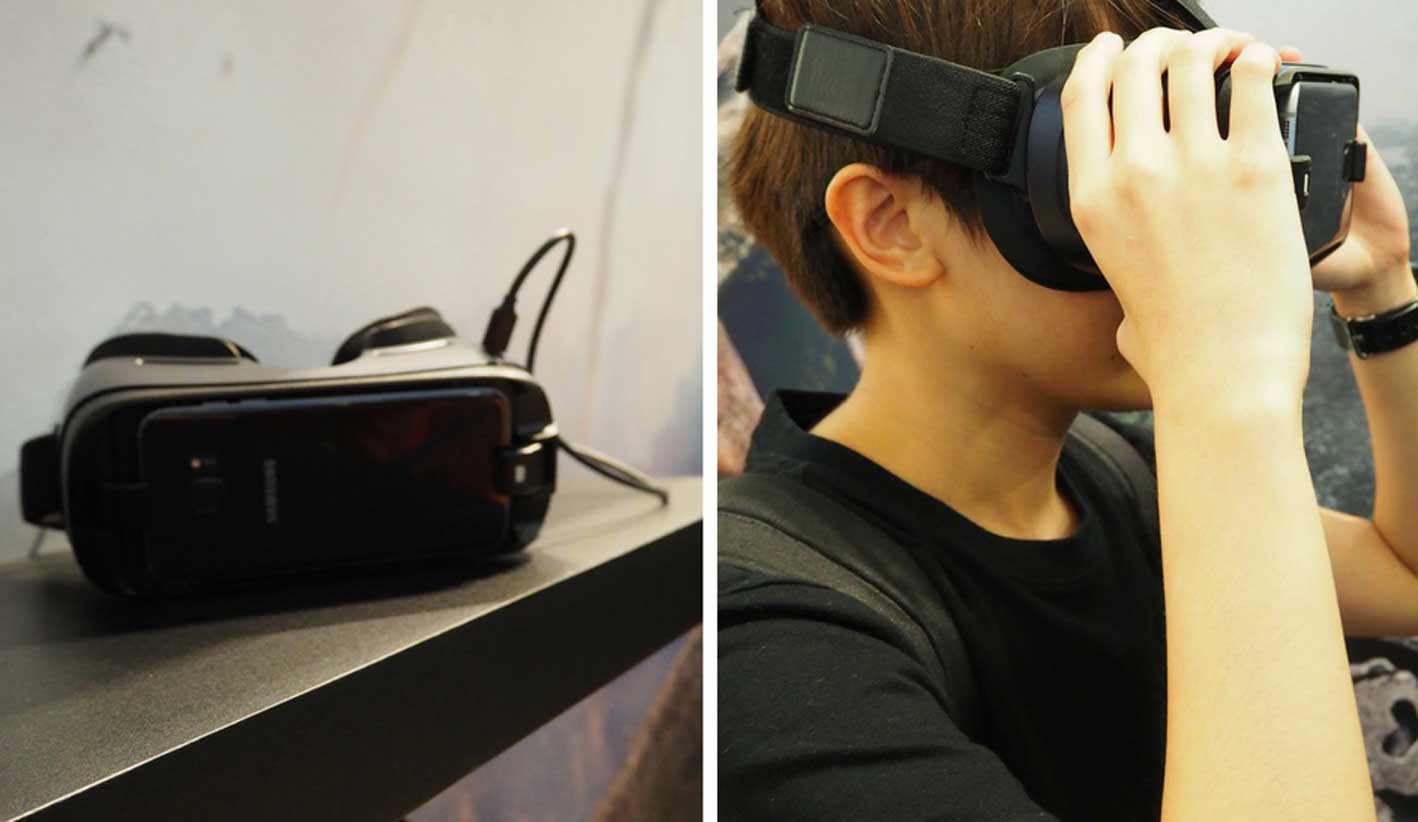 Take a walk on the wild side with Blue and embark on two specially-created episodes of Jurassic World: Fallen Kingdom in the immersive VR experience. For this time only, the park welcomes you to explore its primitive surroundings. If you're lucky enough, you might also get to see a deadly showdown between two alphas of the dinosaur kingdom!
Gaming Zone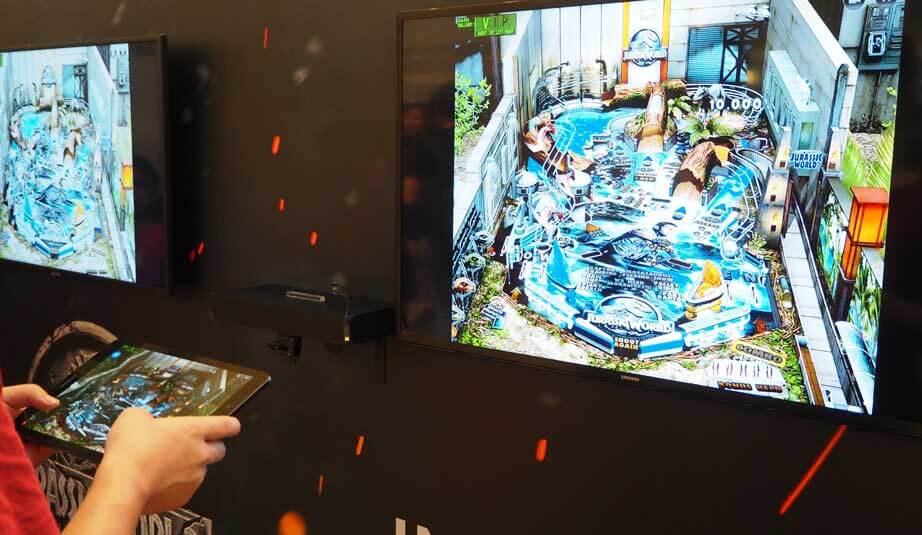 Test your mettle against the terrifying Indominus Rex and experience Gyrosphere Valley with the Jurassic World Pinball game, inspired by iconic movie moments. Smash the high score and earn the title of "most feared dinosaur hunter in Jurassic World". Are you up for the challenge?
Universal Studios Singapore Raptor Encounter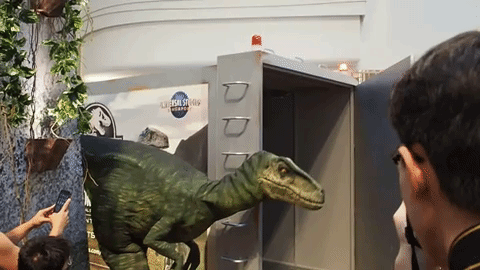 Ever wondered what would happen if dinosaurs were let loose in a metropolitan city? On 26 & 27 May, get a sneak peek at the brand new 'Jurassic World: Explore & Roar' attraction at Universal Studios Singapore in Resorts World Sentosa with the incredibly surreal Raptor Encounter.
1pm – 1.20pm
3pm – 3.20pm
5pm – 5.20pm
7pm – 7.20pm
This is the highlight of the event, where a life-size Raptor will be brought out of its cage by a dinosaur wrangler and behavioural expert. Be warned: These creatures are known to be extremely temperamental, so please do keep an eye on your children!
Jurassic Park 25th Anniversary Celebration Screenings
Before the opening of Jurassic World: Fallen Kingdom, relive the magic of seeing dinosaurs come alive on the big screen at the Jurassic Park 25th Anniversary Celebration screening, happening at the outdoor atrium. Come for the movies, stay for the shirtless Jeff Goldblum.
25 & 26 May (8pm) – Jurassic World
1 & 2 June (8pm) – Jurassic Park
8 & 9 June (8pm) – The Lost World: Jurassic Park
15 & 16 June (8pm) – Jurassic Park III
On every movie screening day, the first 200 NSmen and NSFs to present their SAF 11B will also receive an exclusive picnic mat.
Sandpit Excavation Site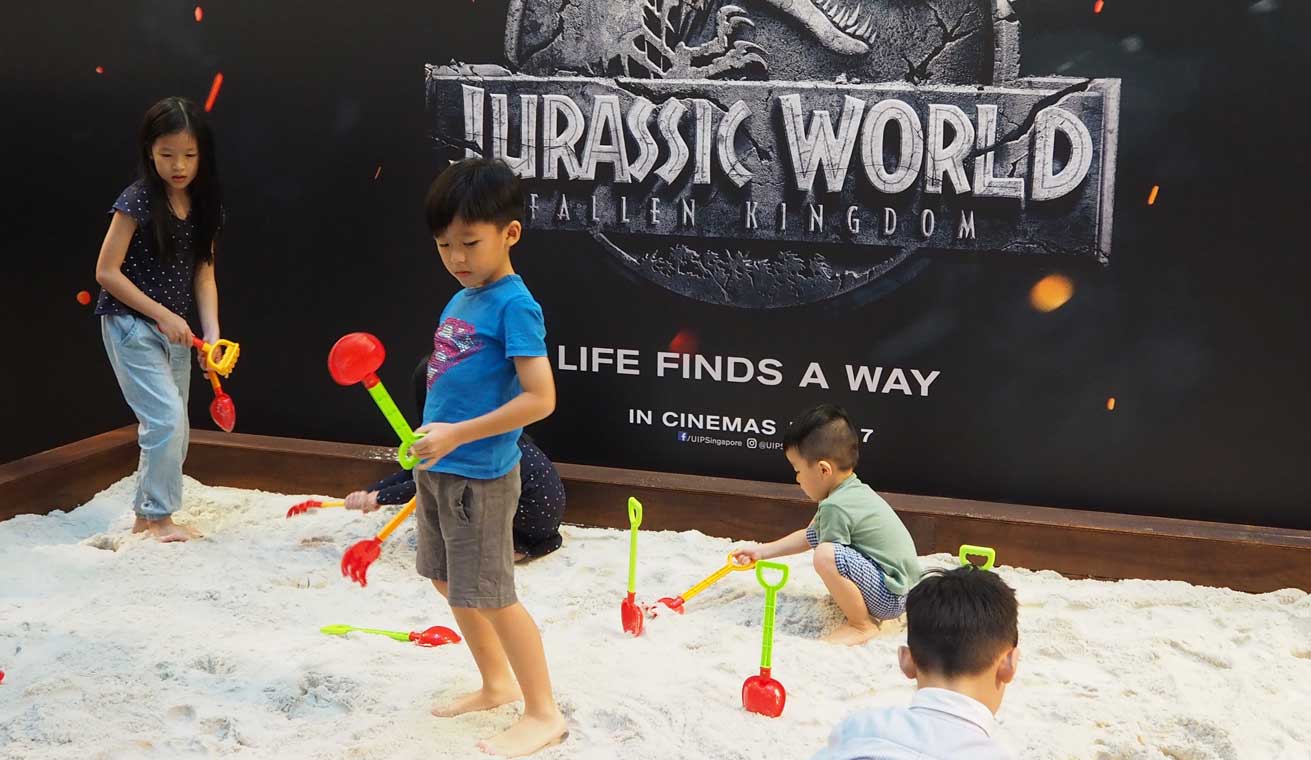 Unleash your inner archaeologist and hunt for fossils at the Sandpit Excavation Site – surely a treat for both kiddos and dinosaur enthusiasts! Stand a chance to win exclusive collectible dinosaur trading cards from Jurassic World: Fallen Kingdom. There are 5 different cards to be collected each week, so make sure you come down for all 3 weeks to snag these cards.
And Much More Fun!
Take home a piece of Isla Nublar and shop the new range of Jurassic World: Fallen Kingdom exclusive toys and graphic tees. Because dinosaurs have never been more in, right? Plus, don't forget to check out the mini-exhibit brought to you by the Natural History Museum and snap pictures of some cool dinosaur fossils!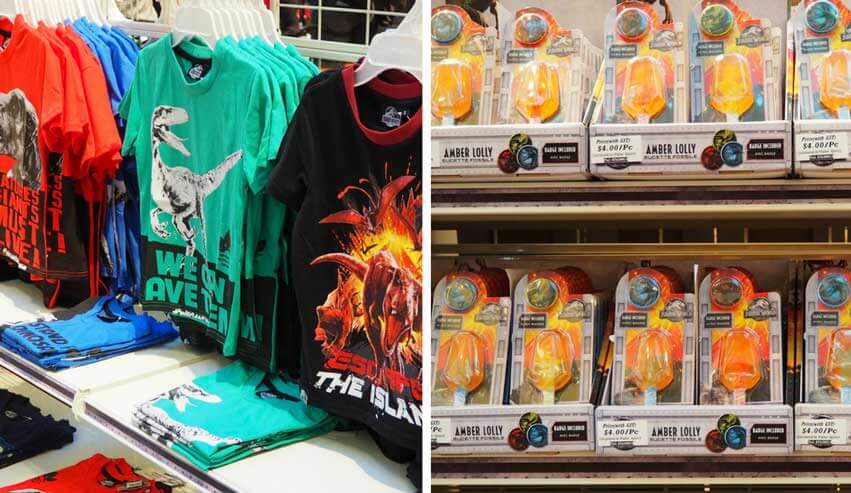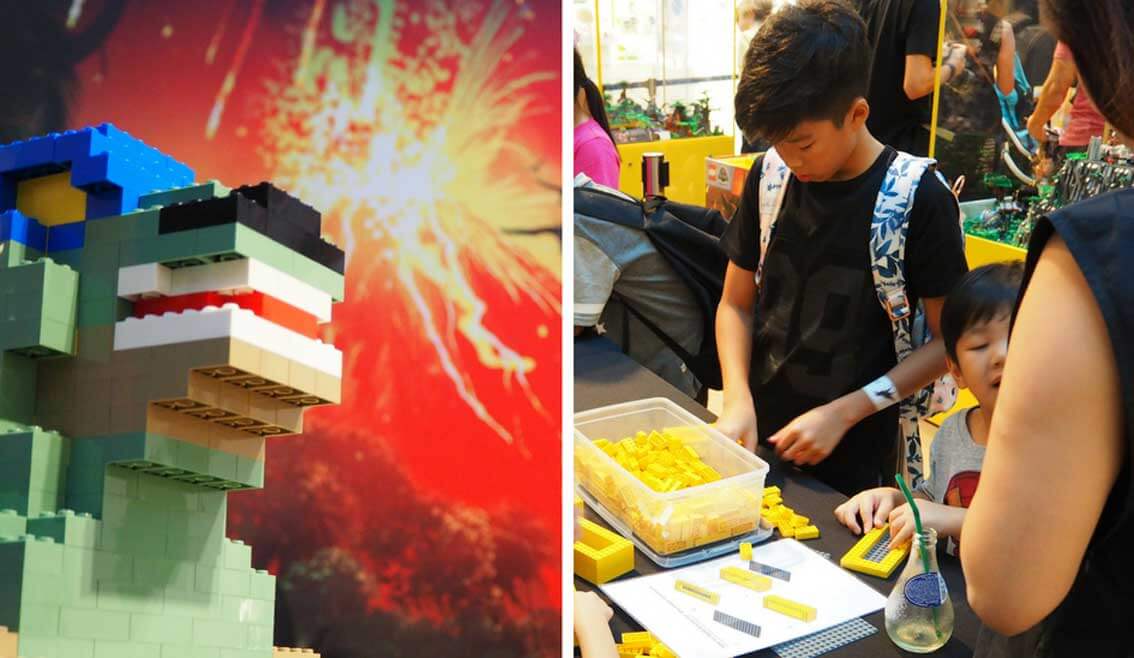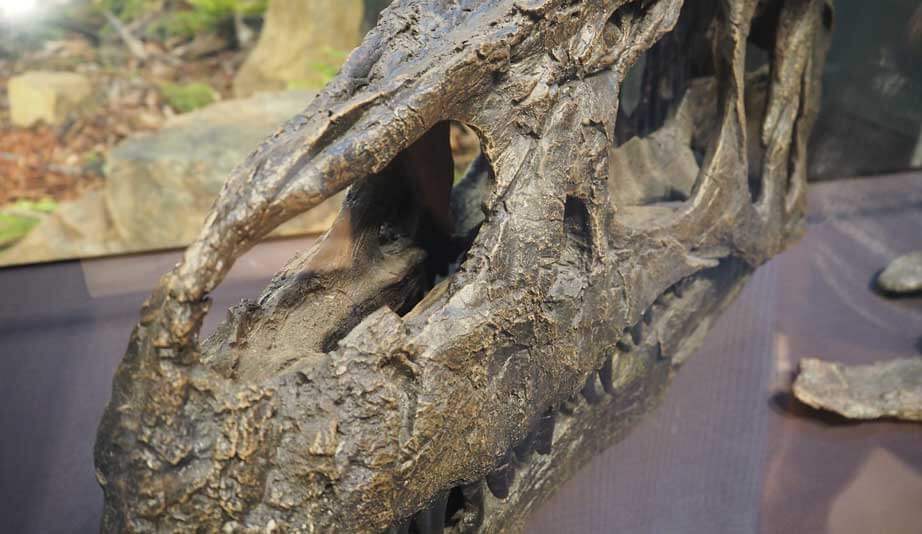 ---
A Jurassic World: Fallen Kingdom Adventure
Date: 25 May – 17 June
Time: 11am – 9pm
Venue: Plaza Singapura, Level 1, Main Atrium
Admission: FREE
Jurassic World: Fallen Kingdom opens in cinemas on 7 June. Advance ticket sales now available!
---
For more of the latest movie content, follow us on Facebook and Instagram. Plus, download the Popcorn movie app now to discover upcoming movies and browse movie timings in Singapore, Malaysia, Indonesia, and more!