Ready your snorkels, Aquaman fans... we're diving in for a closer look at the Easter Eggs, cameos and other hidden references you might have missed in DC's superhero blockbuster!
---
*SPOILERS AHEAD*
---
1. Stingray
Right before Nicole Kidman's Queen Atlanna hurls her trident right through it, the TV in Thomas Curry's lighthouse shows a brief clip of Stingray, a 1964 children's marionette adventure series about a futuristic submarine patrol known as the World Aquanaut Security Patrol (WASP). Like Aquaman, WASP is dedicated to keeping the world's waters free of any danger.
2. Cthulhu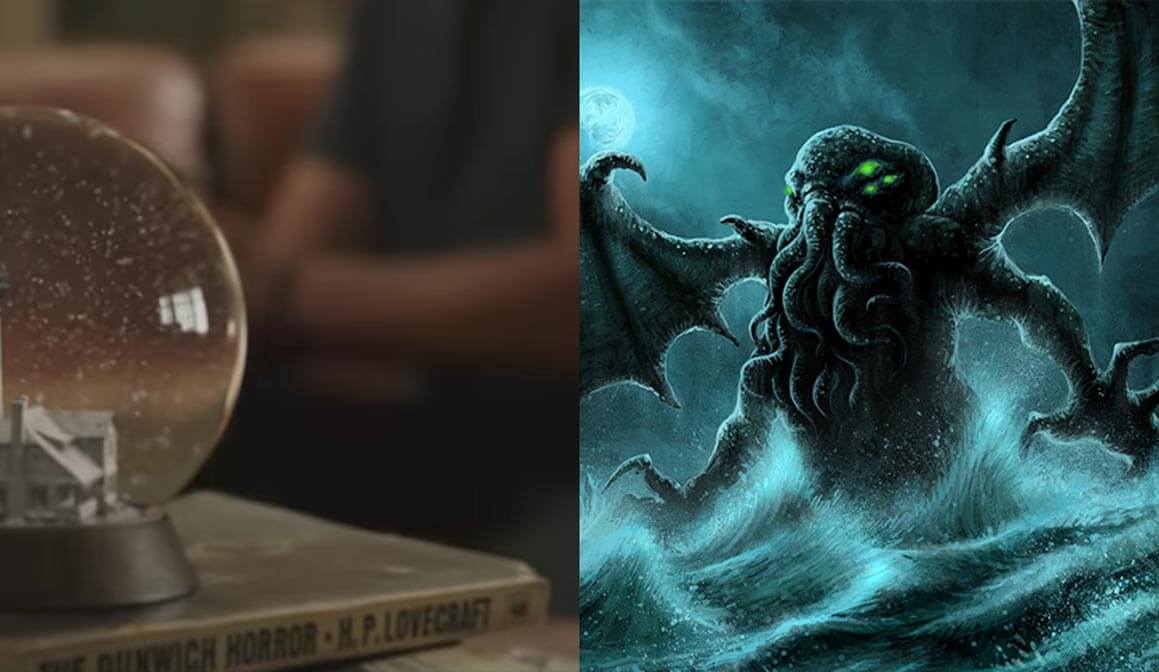 Also seen in Thomas Curry's lighthouse is a copy of The Dunwich Horror, a horror short story by legendary horror fiction writer H.P. Lovecraft. Lovecraft's most notable creation, Cthulhu, is a monstrous tentacle-mouthed god who sleeps at the bottom of the ocean.
3. Pilot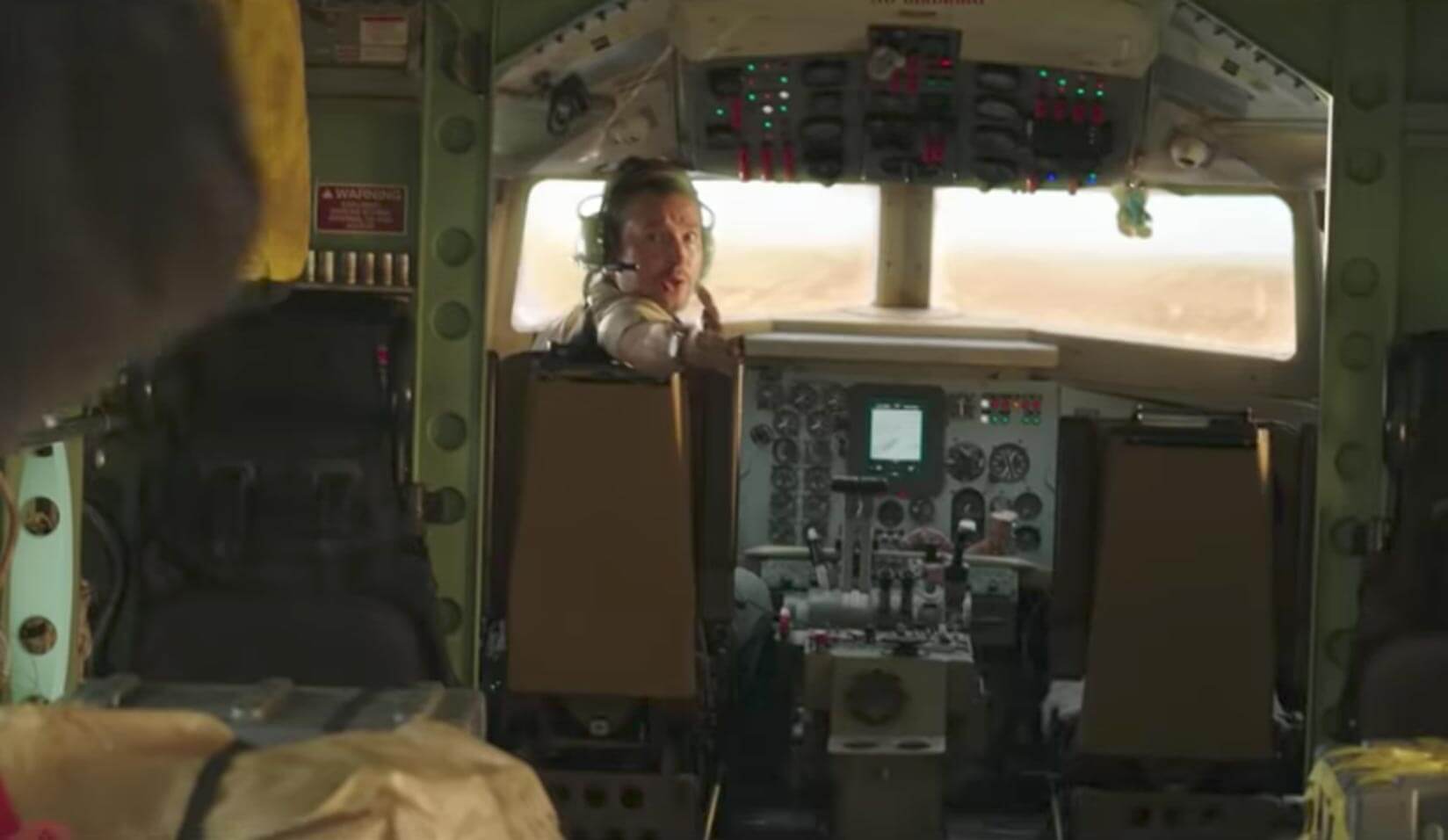 The pilot who takes Aquaman and Mera to the Sahara desert is played by director James Wan's long-time collaborator and writing partner Leigh Whannell. Whannell wrote Saw, Dead Silence, Insidious and Insidious: Chapter Two.
4. Topo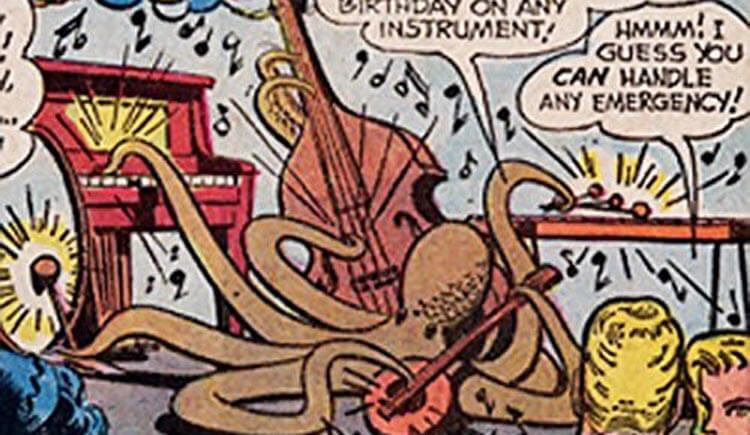 During Aquaman's gladiator battle with Orm, Topo the octopus can be seen playing the bongo drums. In the comic books, Topo is one of Aquaman's most loyal animal companions and often aids him in combat.
5. Karathen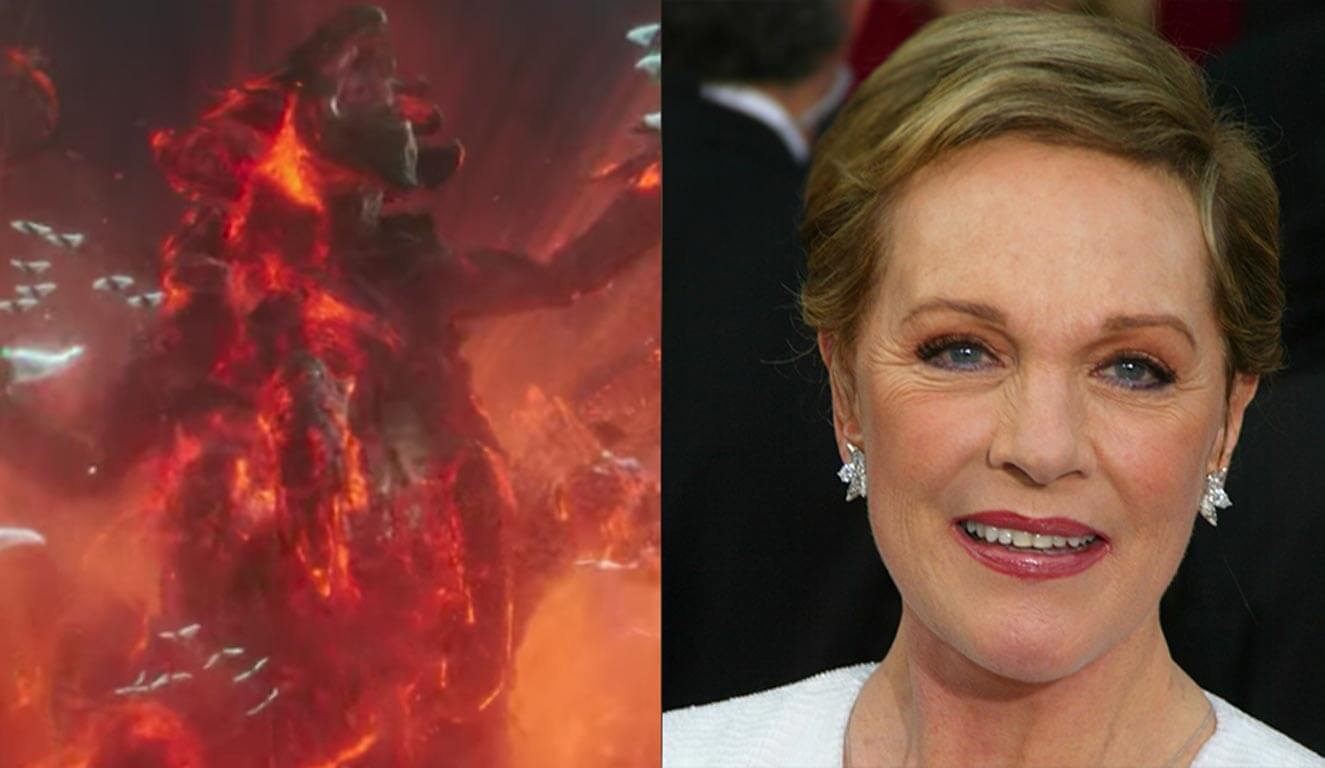 When Aquaman tries to retrieve the Trident of Atlan, he is confronted by an underwater mythical leviathan known as Karathen, one of the most powerful creatures on Earth. It's only apt that Karathen is voiced by none other than Dame Julie Andrews, whose iconic roles include Mary Poppins and Maria von Trapp in The Sound of Music.
6. Annabelle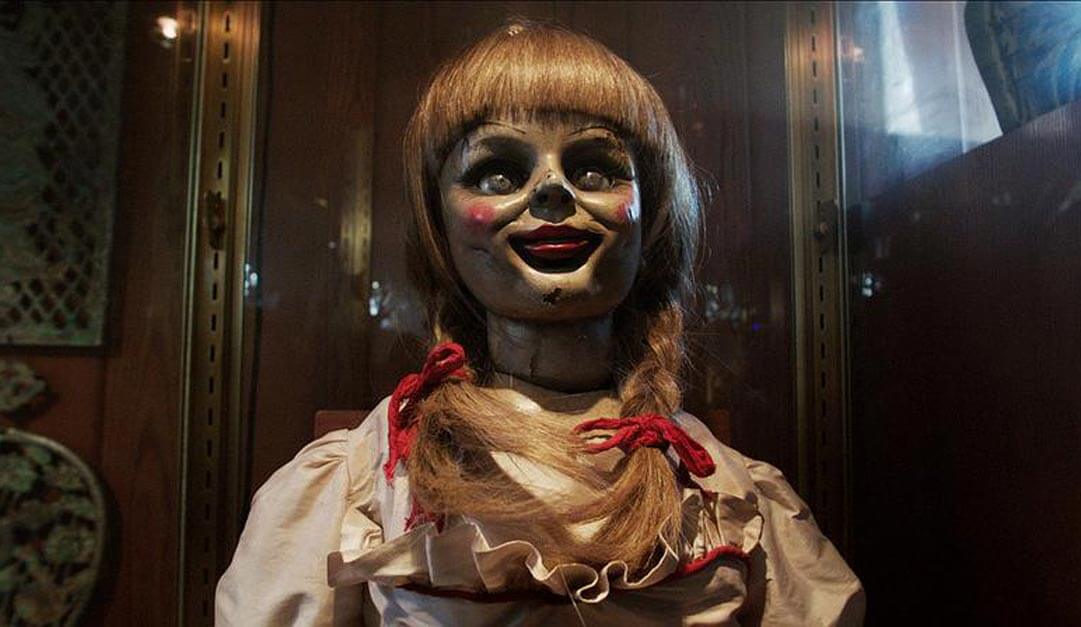 Blink and you'll miss it - the demon doll Annabelle from director James Wan's Conjuring Universe can be seen on the ocean floor as Mera leads Aquaman to her secret rendezvous with Vulko.
7. Fast & Furious
Having directed a Fast & Furious movie, James Wan thought it would be fun to see Aquaman and Mera come out of the water in slow motion with hip-hop music in the background. When Aquaman and Mera wash up on the Sahara desert, this is a nod to the franchise and a like-for-like shot of this scene from Fast and Furious 7.
8. The Fisherman King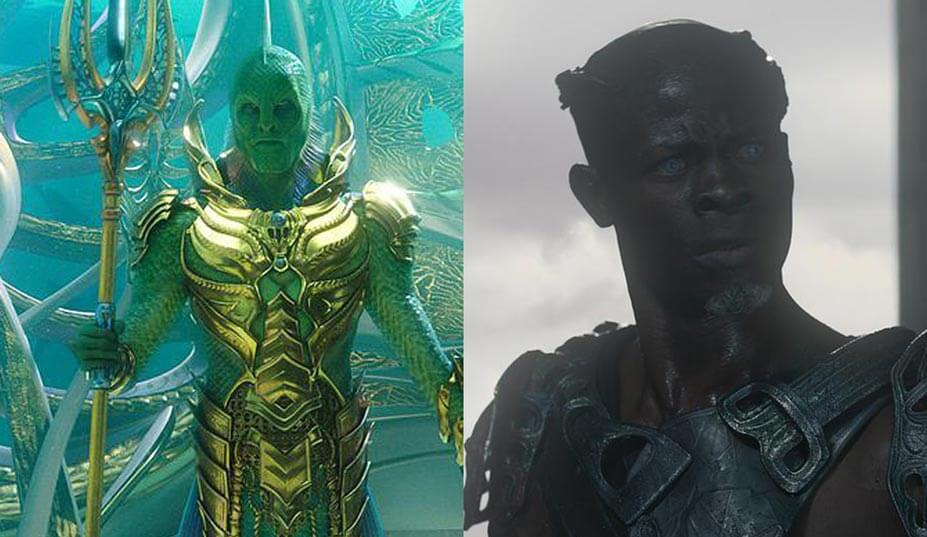 The Fisherman King whom Orm swiftly stabs to death is played by Djimon Hounsou. This is of course, not his first rodeo as Hollywood's go-to comic book actor. Hounsou has also starred in Constantine and 2009's Push with Chris Evans. He also plays Korath the Pursuer in Marvel's Guardians of the Galaxy and is set to reprise his role in 2019's Captain Marvel. You can also see him in DC's Shazam! next year as the ancient wizard Shazam.
9. Jaws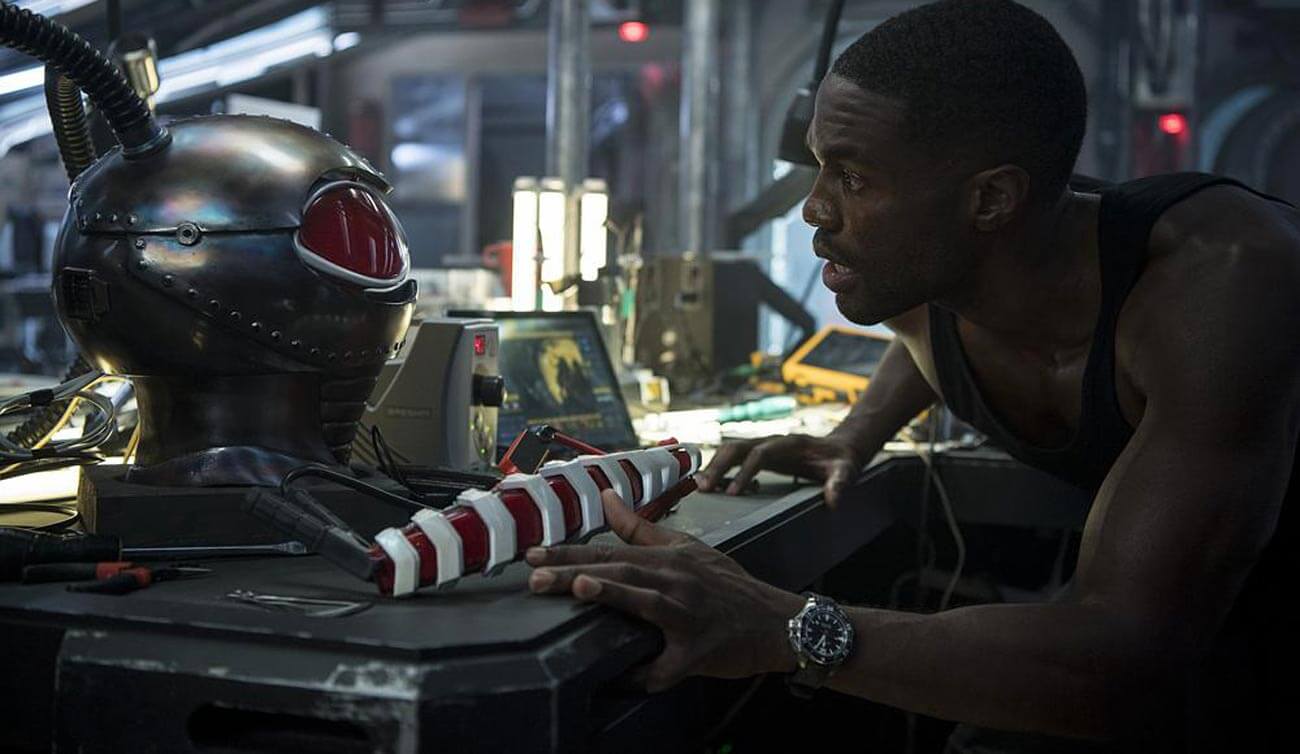 When Black Manta is building his new suit, he accidentally over-powers his helmet and discharges a powerful optic blast which barely misses him. In relief, he quips: "I'm gonna need a bigger helmet." This is a reference to Steven Spielberg's iconic shark movie Jaws and the famous line, "You're gonna need a bigger boat."
10. Stephen Shin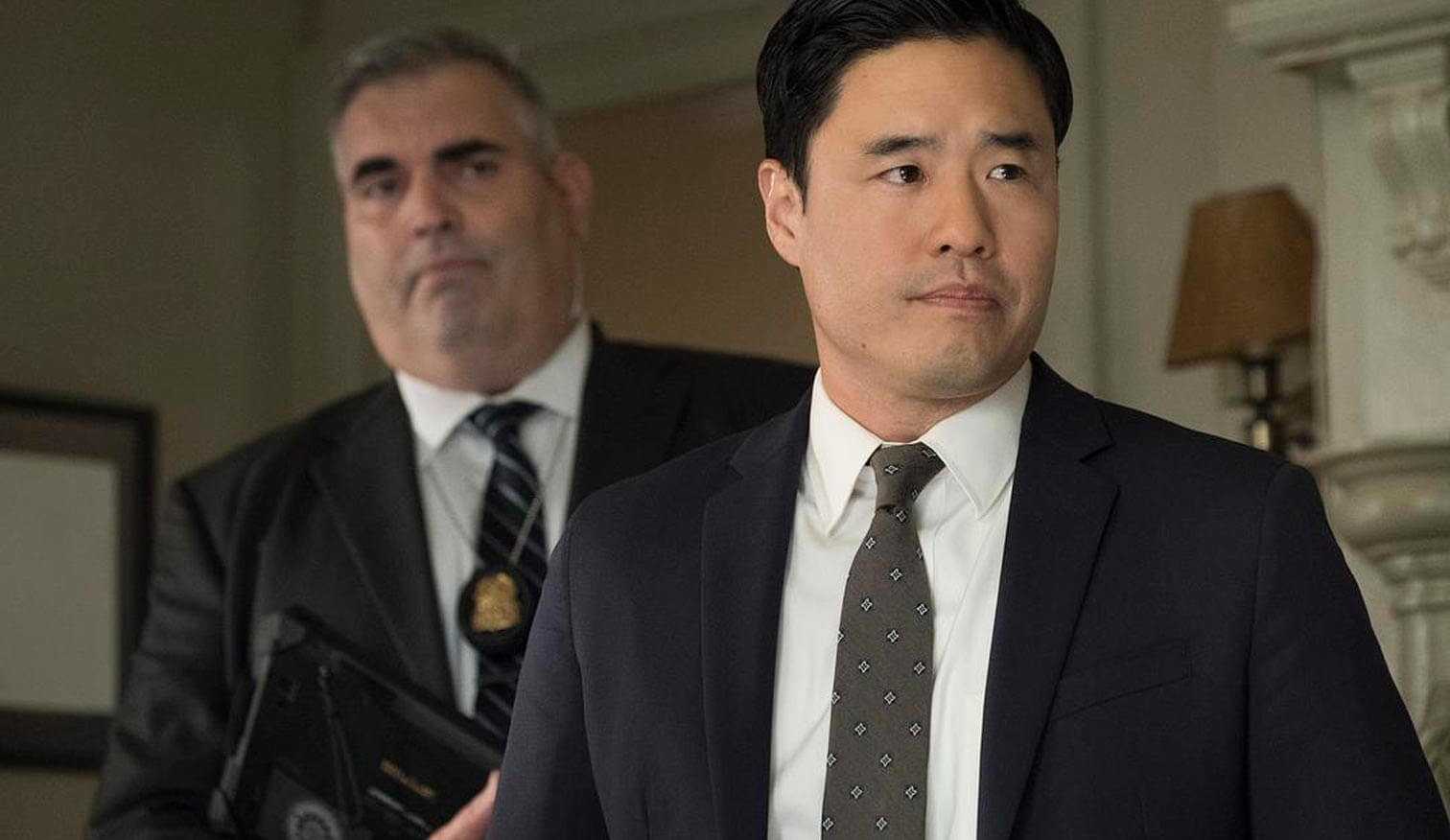 At one point in Aquaman, we see a news roundtable featuring a guest known as Dr. Stephen Shin, a genius-level scientist (played by Randall Park) who is adamant in his belief that Atlantis does truly exist. The post-credits scene reveals that he's going to be helping Black Manta get revenge on Aquaman in exchange for information about Atlantis. In the comics, Shin was actually one of Aquaman's human allies before his hunt for knowledge turned deadly.
Photocredit @ Warner Bros. Pictures
Aquaman is now showing in cinemas everywhere.
For more Aquaman trailers and updates, follow us on Facebook and Instagram.
---